Do you have a golf course bucket list? Any golfer does! Pinehurst #2 is a course you must experience. The United States Golf Association (USGA) recently announced they will establish a "second home" at Pinehurst, which makes Pinehurst #2 the first course to be on regular rotation for the US Open major championship.
The US Open will be played on #2 in 2024, 2029, 2035, 2041, and 2047. According to GolfCourseIndustry.com, the USGA will also add an equipment-testing facility, innovation hub, museum/visitor center and offices by 2023 at the course. Already an iconic course, this must-make golf trip to North Carolina will continue to get better over the coming years.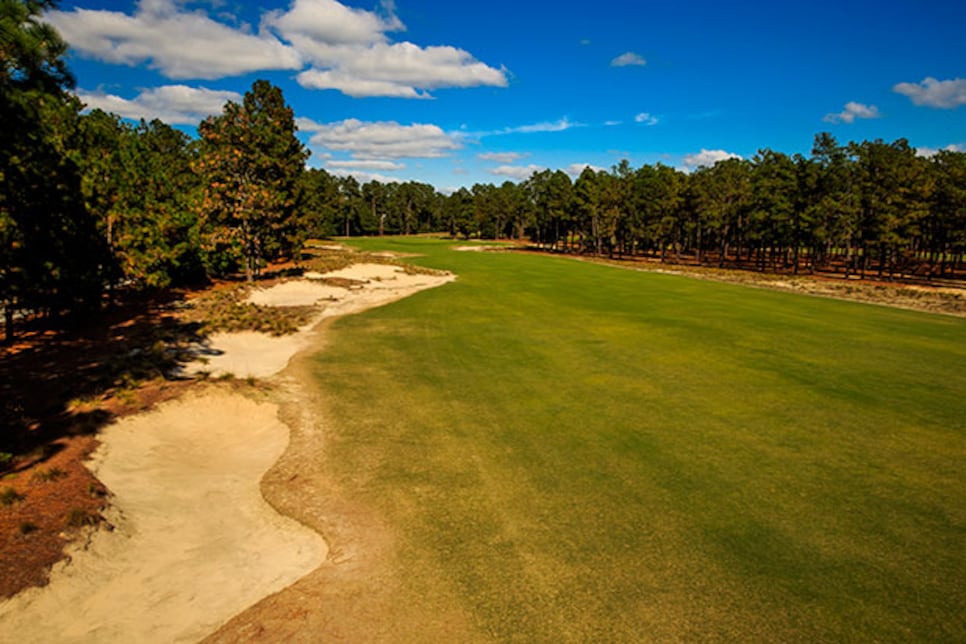 Photo By: Courtesy of John Mummert/USGA, No. 2
What to Expect: During Your Round
As soon as you reach the practice area and hit a few putts you will realize you are about to experience something unlike any other golf course. Waste-area lined fairways and ultra-quick, elevated and undulating greens will test your game. To put it another way, don't tee it up expecting a great score. Instead, enjoy the ride!
How often do you get to play a major championship course with a local caddy? We gotta say that the caddy is a must. A caddy not only improves your day but will help tremendously around the greens. The first rule of playing #2 is when in doubt, grab your putter. Trying to chip around the greens is near impossible and don't even think about hitting a flop shot!
One of the amazing things about #2 is that if you ask 10 different golfers about their favorite holes, they will name 10 completely different holes as their favorite. It's just that good. As far as signature holes go, we'd like to highlight No. 4, No. 6, and No. 10.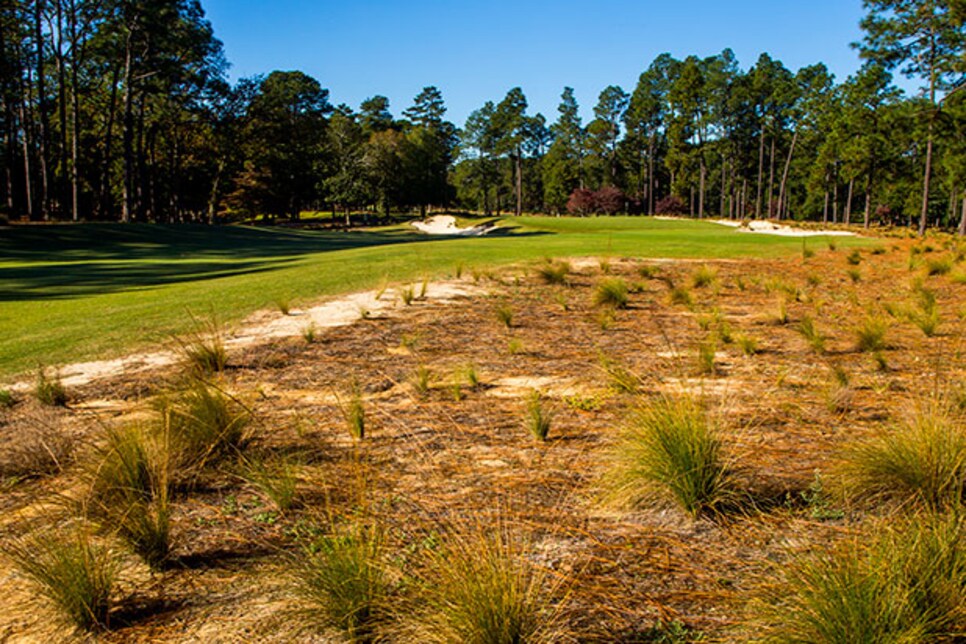 Photo By: Courtesy of John Mummert/USGA, No. 4
Hole No. 4 is a long and tough par 4 that includes an elevated tee shot and a challenging green. In the US Open, the pros play this hole from 529 feet! We recommend you move up a box or two to have a shot.
Hole No. 6 is no doubt our favorite par 3. It looks so simple, but looks are deceiving and the green loves to route an off-center shot into deep greenside bunkers.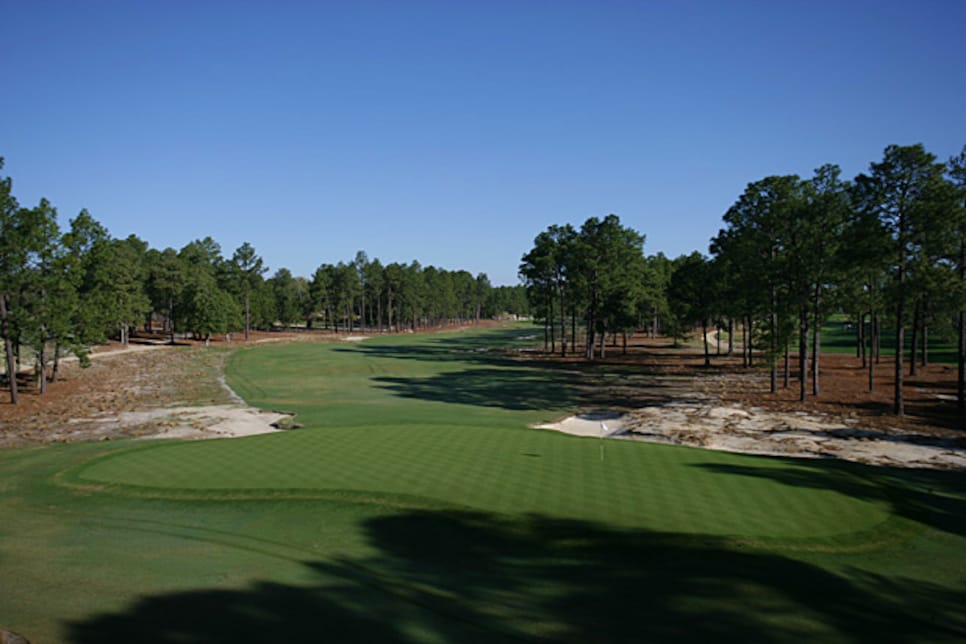 Photo By: Stephen Szurlej, No. 10
Hole No. 10 is a par 5 that is miles away from an easy birdie opportunity. You won't be reaching this monster in two strokes – you need precision to avoid waste areas on both sides of the fairway. Be grateful to take par on this hole and run to the 11th tee!
What to Expect: Post-Round
To put it succinctly, this golf course is amazing. And its perks around the course are what makes this a top golfer destination. Before you tee off, you could spend an hour walking around the Clubhouse and peruse the memorabilia, photos, and trophies that line the hallway. The Pro Shop offers hundreds of options to help you commemorate your trip – we like to collect ball markers from our fave courses. And a selfie is basically mandatory with the iconic Payne Stewart statue.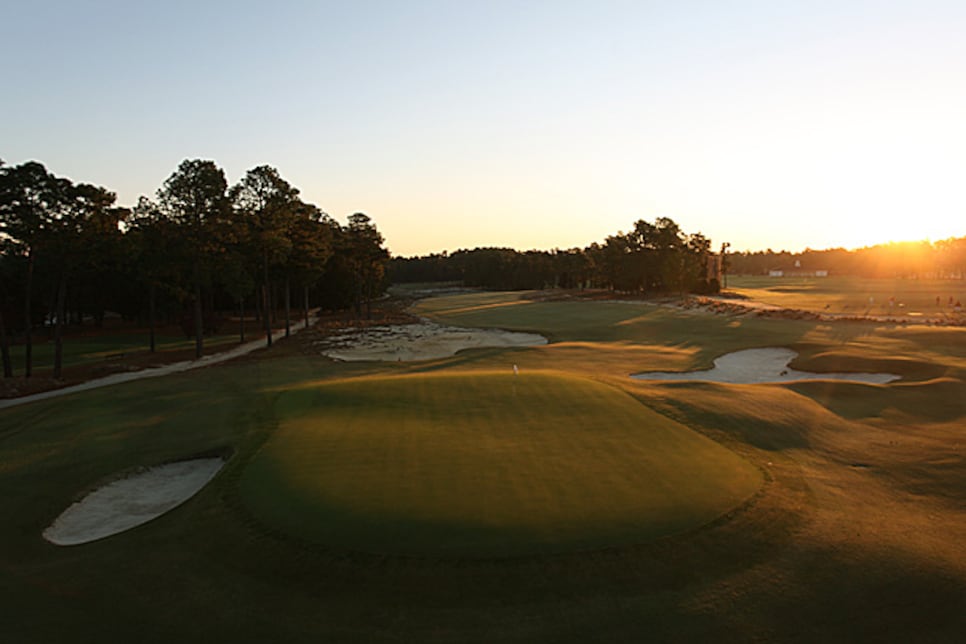 Photo By: Stephen Szurlej, No. 18
Following your round, grab another drink and a bite to eat in The Deuce, #2's bar and restaurant that overlooks the 18th green. You can watch others struggle with the green that you probably 4-putted to finish your round.
Looking for something to do in the afternoon or evening? Pinehurst recently built The Cradle -  a 9-hole par 3 course that will challenge your wedge and putting game. Or give the Thistle Dhu a try. An 18-hole putting course that has crazy slopes and a drink holder on every "tee". A truly awesome way to spend an hour with your golfing buddies.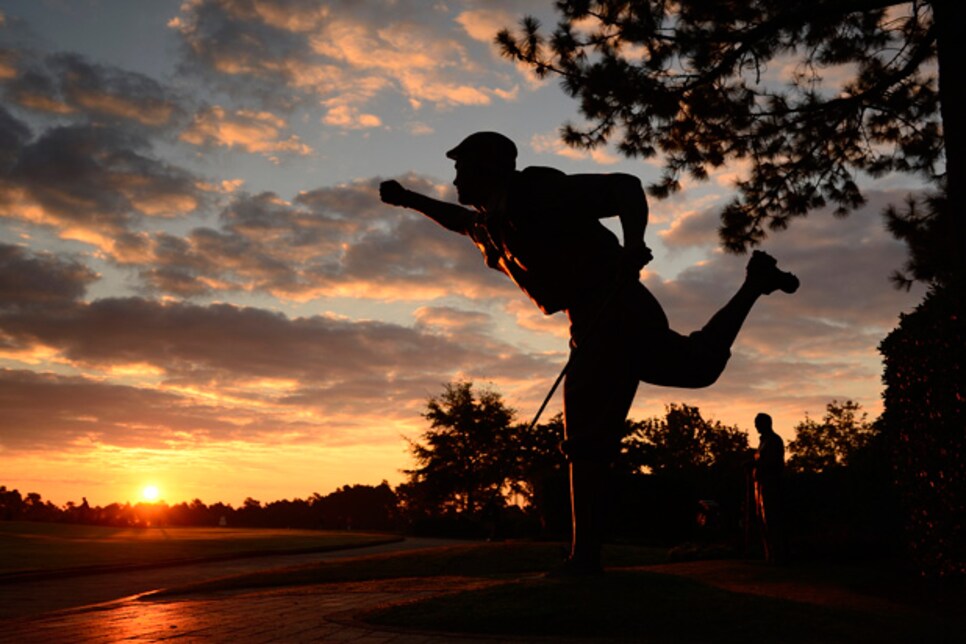 Photo By: Dom Furore, Payne Stewart Statue
So, if it isn't already there, add Pinehurst #2 to your bucket list and start planning your trip. Are you interested in playing more than one course? Add Pinehurst #4 and Pinehurst #8 to your itinerary. You will never forget your epic walk through the North Carolina pines.