It's beginning to look a lot like Stix-mas...
Round out the gifts for the golfer in your life with a new golf club set from Stix, plus other goodies from some of our favorite brands compiled by our staff.
Stix Golf All Black 12-Piece Complete Golf Club Set
The number one item on any golfer's list is going to be a new set of golf clubs. Forgo the overly fancy unnecessary tech (and the accompanying price) with a 12-piece set from yours truly. Throw in the Stix x Vice golf balls set of dozen and you'll be a golfer's favorite person.

$639 ($799 original), Stix Golf
Asher Golf Sunday Carry Bag
If your goal for 2021 is to walk more, the Sunday Carry will help you achieve this goal with adjustable straps and water resistant materials.

$199, Asher Golf
Jones Ranger Shag Bag & Cooler
For a discreet way to carry extra balls or a few beers, this bag is insulated so regardless of what you carrying it'll stay cool and dry.

$50, uncrate.com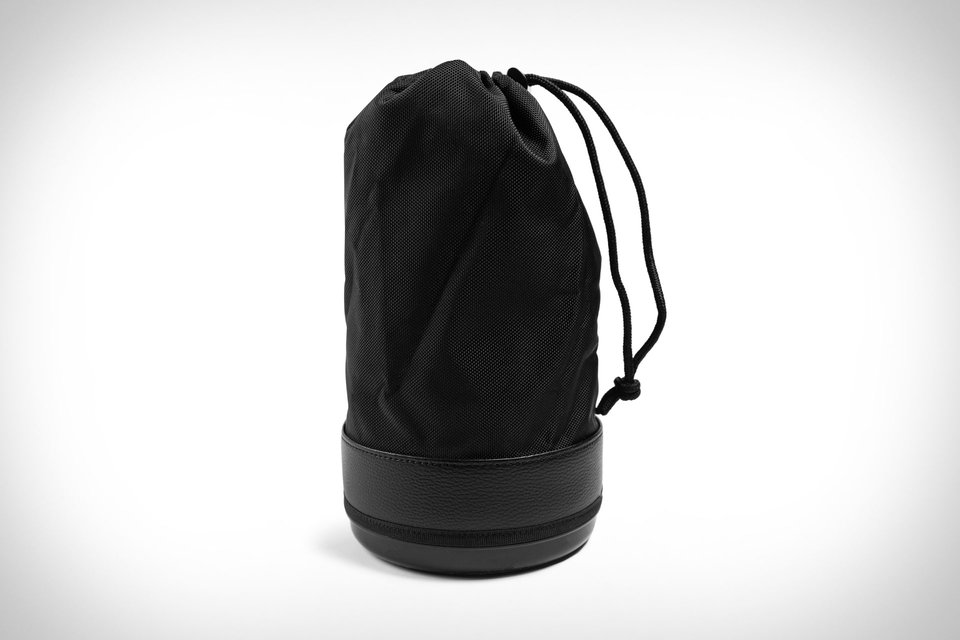 Series 2 Pro Slope Golf Rangefinder
Rangefinders help you best determine which club to use for your shot and this one can measure targets up to 800 ft away. Bryson, who?
$199.99 ($299.99 original), Blue Tees Golf
Ghost Golf Magnetic Towel
Microfiber and the waffle weave pattern clean your clubs better than normal towels, plus its hidden magnet attaches to your clubs or golf cart so it's easy to find when you need it.
$45, Ghost Golf
Golf Ball Whiskey Chillers
Certainly ideal for a post-game drink, these golf ball whiskey chillers will keep your whiskey cool and prevent the dreaded watered down mixture that often accompanies ice cubes.
$30, Uncommon Goods
Bad Birdie LA City Golf Black Rope Hat
We're big fans of Bad Birdie and when you're not rocking a Stix hat, we suggest using one of their Los Angeles City Golf edition hats.
$35, Bad Birdie
Vice Guard All Around Umbrella
Sometimes the rain and wind cannot stop a player determined to get in a round. Make it easier for your group with a stormproof umbrella that looks damn good, too.
$49.99, Vice Golf
Short Game Gains Coaching Bundle
Game improvement features in the bundle include their ghost holes, putting mirror, and start line putting string - all to help you evaluate your performance without complicated gadgets.
$89.99, Short Game Gains
Palm Golf Canvas Glove
This one is a no-brainer, as you need new black gloves to match your new golf club set from Stix.

$20, Palm Golf
Western Birch Golf Tees
These tees are constructed of premium white birch hardwood and provide a vintage feel that is a great alternative to plastic tees.
$6.99, Western Birch
Random Golf Club Monogram Crew Socks
Remember when getting socks for the holidays was a drag? Not so anymore, with undeniably cool socks from the brainchild of Erik Anders Lang.
$22, Random Golf Club
Happy Holidays and see you on the green!