We don't mean to sound dramatic, but winter is coming (oh man, remember Game of Thrones?)! Or, depending on where you live, it may have already arrived. At least a few months of frost delays, course closures, and bitter-cold winds can be expected for the majority of the county.
And sure, you could put your clubs away for the next 12-16 weeks, but wouldn't you prefer to find a place where you can play? In the sunshine? In the warmth?!
With that in mind, we've compiled some of the best year-round domestic golf destinations to get you out of the chill and onto the green. 
Orlando
Photo credit: Disney Parks
The best family trips have a little something for everyone in your household. Orlando is the perfect offseason trip for the golfer looking to do something fun with the kids. Make it a weeklong trip with four days of hopping around the Disney parks and three days on the course. Everyone wins!
Winter temperatures stay in the 70s, so you'll likely be playing in shorts (*swoon*). There are a number of great courses to choose from including Orange County National and Bay Hill, or consider a quick day trip to Streamsong.
Maui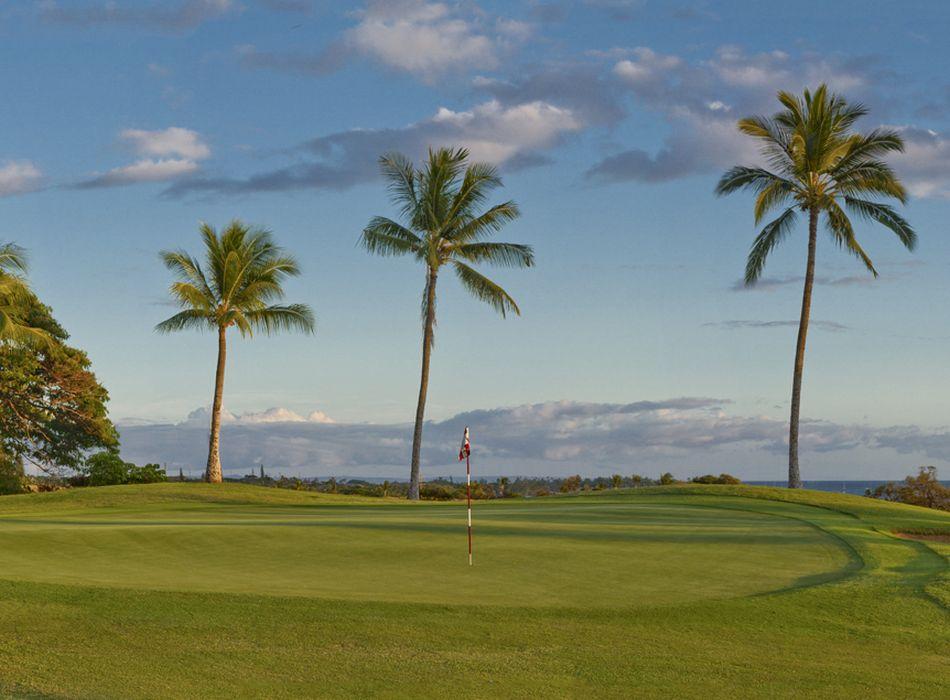 Photo credit: Go Hawaii
It goes without saying but the weather will be perfect in Hawaii in the winter, even if the waves are a little big. The island of Maui may look small but it offers plenty of great golf options: Ka'anapali has a number of great golf courses right on the ocean or you can play where the pros play at The Plantation Course at Kapalua.
In addition to amazing courses and a warm island breeze, Maui offers great food and a plethora of other outdoor activities that will guarantee you'll return home with a tan.
Palm Springs
Photo credit: Visit California
The weather will be a little bit cooler in Palm Springs, but nothing a light pullover can't handle. Palm Springs offers several great resort options. We're positive you've heard of most of them: La Quinta Resort Mountain Course and PGA West, as well as nearby Indian Wells.
Thousands of cold weather travelers flock to Palm Springs each winter, so give it a try and see what you have been missing.
Puerto Rico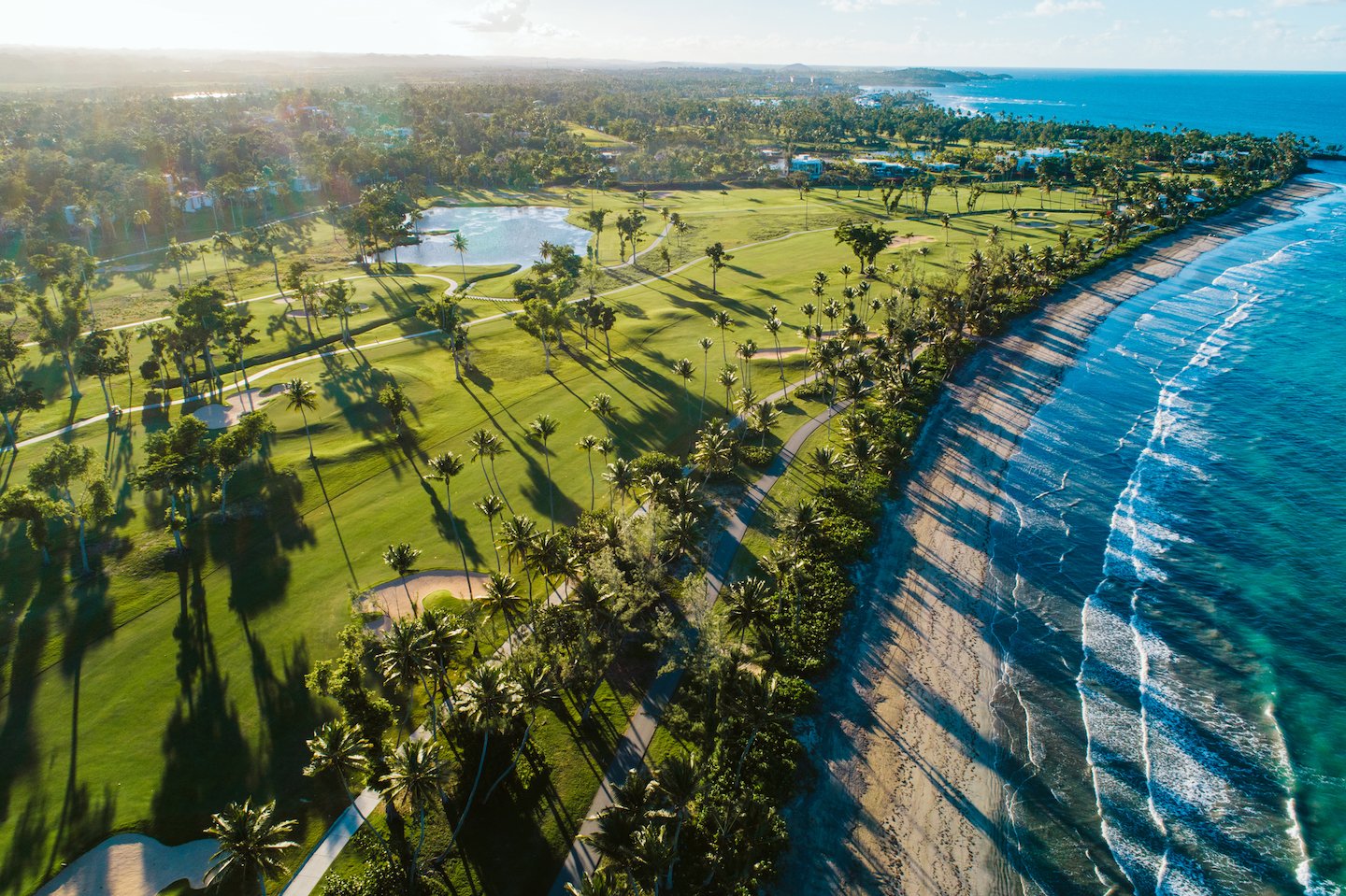 Photo credit: Discover Puerto Rico
Do you want the true island golf experience, but want to avoid technically leaving the country? Many Puerto Rico resorts have been re-built since experiencing hurricane damage and are now welcoming visitors for memorable golf trips. How does weather in the mid-80s and sun sound? (Positively dreamy for any midwesterner looking at four-plus months of below freezing temps and gray skies.)
A number of stay and play options are available at golf-focused resorts, including the Bahia Beach Resort & Golf Club and Wyndham Rio Mar. Non-golfers will love the amenities offered to guests at these resorts, as well.
San Diego
Photo credit: GolfNow
San Diego isn't tropical, but most will surely welcome a 60-degree day in the middle of winter. San Diego has great golfing options for all budgets, including Torrey Pines, the site of the 2021 US Open, and La Costa. Other more affordable options include Coronado and Balboa Park, both muni courses.
Feeling adventurous? San Diego is a very short drive to Mexico and even more golfing options across the border.
Winter can be a depressing time for avid golfers stuck inside due to cold temperatures. You miss the game, you miss the camaraderie, and you miss grinding out a score on the links.Regardless if you pull together a group of buddies or bring the family, use the offseason to play courses in different parts of the country or world. Find some warm weather, plan your travel, and make some tee times to get you through those cold winter nights.
What's better than playing at one of these places? Having the money to take the trip because you were smart and bought great clubs at a fair price!