Free Shipping Over $500
Risk Free Trial
Free Returns*
Our 21 degree, 4 hybrid gives you the assurance you've long sought after whether you're on the tee box or deep in the fescue. Designed for distance while providing the forgiveness of a lofted Iron, you'll feel right at home on the first swing. High and far is the name of the game here.

You won't be disappointed with this hybrid. Give it a spin out on your home course or at the range. If you aren't completely satisfied, return it within 30 days of receiving for a full refund.




Described as "beautiful, minimalist, modern", Stix clubs deliver quality and performance on par with the big brands — without the premium markup.
Spend less time in the golf tech weeds and more time on the course with simple kit configuration.

Get free shipping on orders over $500 delivered within the continental US.

All other shipping costs are calculated at checkout based on weight, dimensions, and destination.

Test drive Stix clubs, risk-free. If you change your mind, simply return your purchase within 30 days of delivery and get a full refund. Guaranteed.

You have a game to play. We have a brand to uphold — one built on quality and durability. Stix will address any manufacturing defects in your purchase with sportsmanlike fairness.

Read Reviews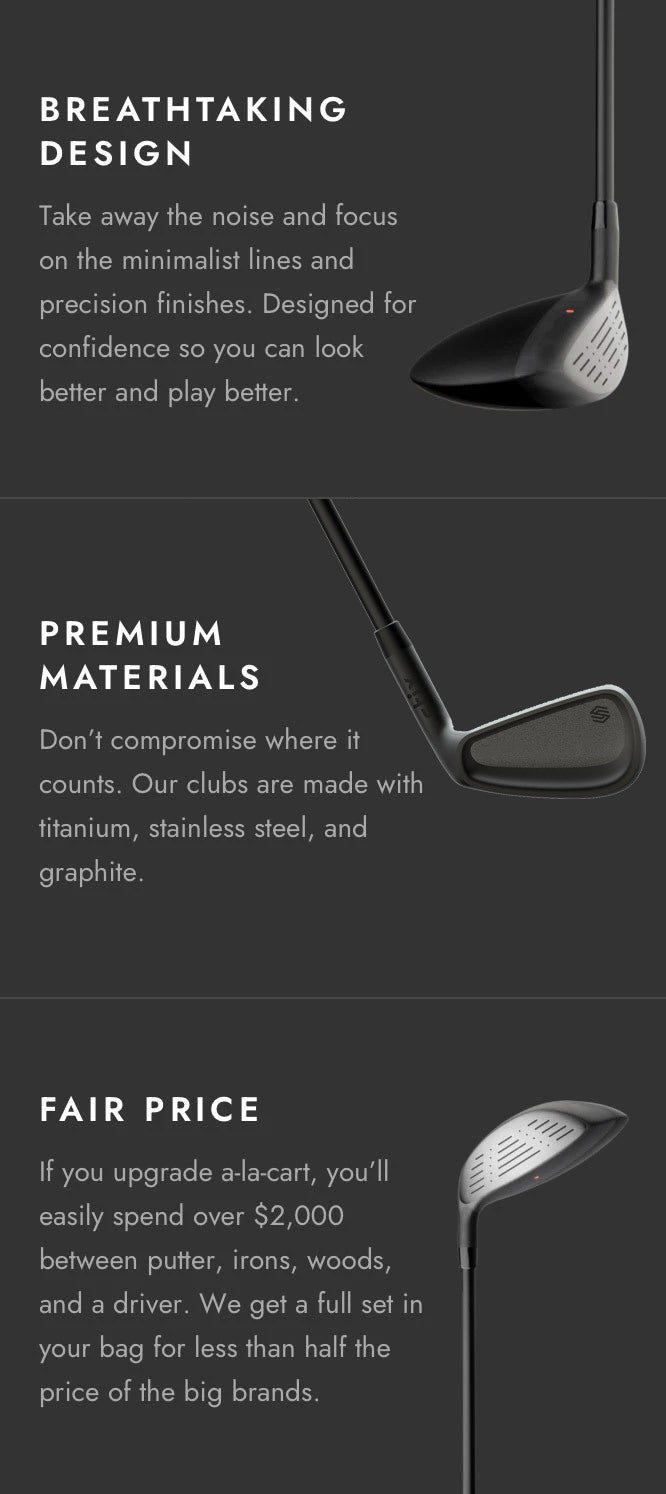 Solid clubs
Love the clubs, the finish looked good through 2 rounds, than as finish wears off….not at pretty
Great clubs
Love my new clubs. They look good and feel good! Definitely recommend them.
11 Club Set
Just hit the range with the new clubs. Loved them all! Huge upgrade from my past clubs.
Hey, Andrew! Love to hear this. Thanks for choosing us for the upgrade! Appreciate the review.
New Stix
The woods are fantastic. The gap hybrid is great for me at about 185 yards. I'll have to get used to the irons because of the extra yardage they've added to my game. Overall I'm very happy with the performance so far.
Wedge Set (52°, 56°, 60°)